Ready to revolutionize your product strategy? Top 6 best product analytics tools in 2023 showcased here empower you to harness the power of data, refine your product offerings, and foster continuous growth. Dive into the world of these exceptional product analytics tools and unlock the potential for data-driven success in 2023.
What are product analytics tools?
Product analytics tools are software solutions designed to collect, analyze, and interpret data related to the usage, performance, and interactions of a digital product or application.
These tools enable businesses and product teams to gain valuable insights into how users engage with their products, which features are popular, where users might encounter issues, and how to optimize the overall user experience.
Features of product analytics tools
1. User behavior tracking
These tools monitor and track user actions within a product, such as clicks, navigation paths, form submissions, and more. This data helps product teams understand how users interact with different features and components.
2. Event tracking
Product analytics tools allow you to define and track specific events that occur within your product, such as sign-ups, logins, purchases, and other custom actions. This helps in measuring user engagement and conversion rates.
3. User journeys and funnel analysis
You can analyze user paths and conversion funnels to identify where users drop off or complete desired actions. This information is crucial for optimizing user flows and increasing conversion rates.
4. A/B testing
Many tools offer A/B testing capabilities, which allow you to test different variations of a feature or design to determine which one performs better with users.
Top 6 best product analytics tools
Amplitude is not just a tool, it is a paradigm shift in how we understand and optimize products. It delves deep into user interactions, uncovering patterns and preferences that drive engagement. By capturing every click, swipe, and action, Amplitude transforms raw data into a goldmine of insights that lead the way in crafting impactful strategies.
Here are some unique tools and features that are specific to Amplitude:
Behavioral cohorts:

Amplitude's Behavioral Cohorts allow you to create dynamic user groups based on specific behavioral criteria. This goes beyond traditional cohort analysis by enabling you to segment users based on how they engage with your product in real time.

Pathfinder:

Pathfinder is a unique visualization tool in Amplitude that visually maps out user paths, showing the most common sequences of events users take within your product. This helps you identify common user flows and areas where users might encounter bottlenecks.

Explorer:

Amplitude's Explorer tool lets you explore your data in an interactive way. You can filter, segment, and analyze data across various dimensions to uncover insights and patterns.

Retention matrix:

Amplitude's Retention Matrix allows you to compare the retention rates of different user cohorts side by side. This tool provides a comprehensive view of how different groups of users retain over time.
Quantum Metric emerges as a catalyst for transformation, enabling businesses to harness the power of real-time intelligence and user-centric insights. With its robust suite of tools, businesses can unveil the hidden layers of user behavior, optimize product experiences, and forge a path to sustained growth in the digital landscape.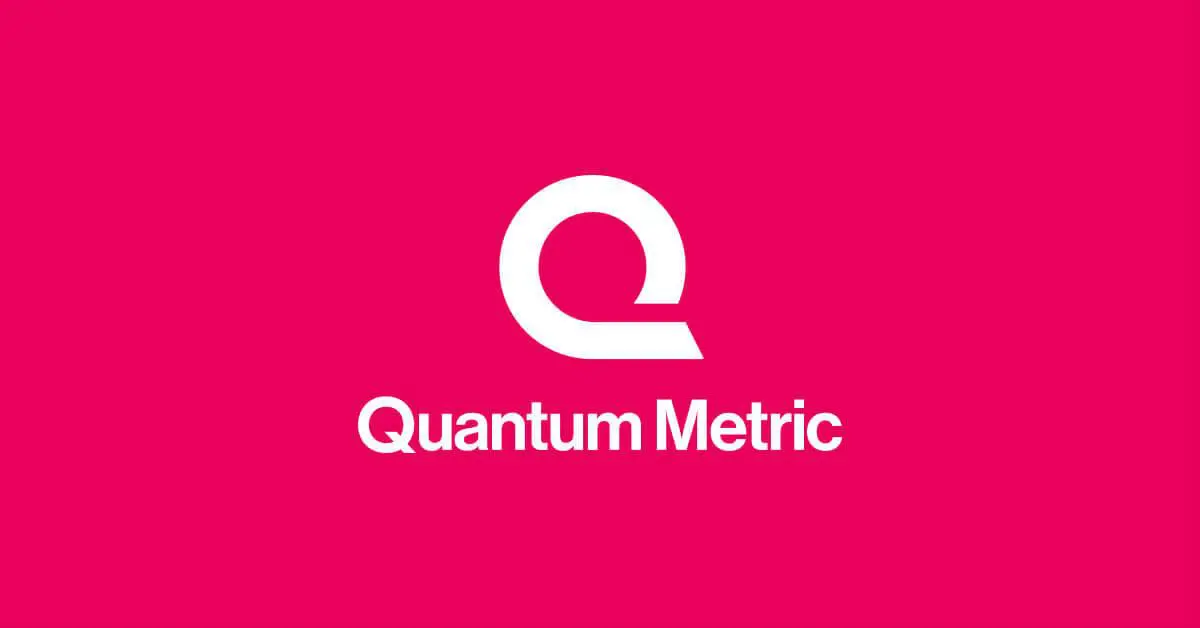 Here are some unique tools and features that are specific to Amplitude:
Journey intelligence:

Quantum Metric's Journey Intelligence is a proprietary feature that provides a visual representation of user journeys. It allows you to see the most common paths users take within your application, enabling you to identify popular user flows, bottlenecks, and opportunities for optimization.

Root cause analysis with capture replay:

Quantum Metric goes beyond just identifying issues. It offers a Capture Replay feature that lets you see exactly what a user experienced before, during, and after a problematic event. This allows you to quickly diagnose and understand the root causes of user issues.

Anomaly detection and behavior alerts:

Quantum Metric's anomaly detection system automatically flags unusual user behaviors or patterns. When significant deviations occur, the tool sends alerts, helping you identify potential issues or opportunities in real time.

Quantum Xperience score:

This unique metric provides a quantitative measure of the overall user experience by combining various user engagement and satisfaction factors. It gives you an immediate understanding of the health of your digital product.
Using product analytics tools such as Google Analytics, businesses can access a comprehensive solution to monitor and analyze user engagements across various digital platforms, including websites and mobile apps. This powerful tool offers a complete perspective on user behavior, empowering enterprises to extract valuable insights into product interactions.
Here are some unique tools and features specific to Google Analytics:
User explorer:

Google Analytics offers the User Explorer tool, which allows you to explore the interactions of individual users on your website. You can view a timeline of their actions, helping you gain insights into their behavior and uncover patterns.

Enhanced ecommerce tracking:

Google Analytics provides enhanced ecommerce tracking capabilities that go beyond standard transactional data. It allows you to track product impressions, clicks, add-to-carts, and more, giving you a granular view of user interactions with your online store.

Content experiments:

This feature lets you conduct A/B testing on different versions of web pages to determine which variations drive the best user engagement and conversions. It's a built-in experimentation tool that aids in optimizing your website's performance.

User ID Tracking:

With User ID tracking, you can associate multiple sessions and activities with a unique user, even if they are using different devices. This is particularly useful for businesses with multi-device user interactions.
In the realm of product analytics tools, Mixpanel stands out as a powerful and versatile tool designed to provide businesses with a deeper understanding of user behavior, engagement, and product performance. With its wide array of features, Mixpanel empowers businesses to unlock actionable insights, optimize user experiences, and drive data-informed decision-making.
Here are some unique tools and features specific to Mixpanel that set it apart as a specialized product analytics tool:
Engagement tracking and autotrack:

Mixpanel's Autotrack feature automatically captures user interactions and events within your product without requiring manual event tracking setup. This streamlined approach accelerates data collection and analysis.

Decipher:

Decipher is Mixpanel's machine learning-powered feature that automatically uncovers hidden patterns and insights within your data. It helps businesses identify trends and behaviors that might not be immediately apparent through manual analysis.

Path Analysis:

Path Analysis in Mixpanel allows you to visualize the sequence of events users take within your product. It helps you understand the most common user paths, identify bottlenecks, and optimize user flows.

JQL (Javascript query language):

Mixpanel's JQL is a powerful query language that enables you to perform complex analyses and create custom reports using a familiar JavaScript syntax. This allows for advanced data manipulation and extraction.
In the ever-expanding realm of mobile applications, Adjust shines as a premier product analytics tools that specializes in providing comprehensive insights into user interactions, attributions, and app performance. Armed with a suite of advanced features, Adjust equips businesses with the tools they need to optimize their mobile products and harness the power of data-driven decision-making.
Here are some features specific to Adjust:
Multi-Touch attribution (MTA):

Adjust's Multi-Touch Attribution goes beyond basic attribution models, allowing businesses to accurately attribute conversions to multiple touchpoints along the user journey. This provides a more comprehensive view of how different interactions contribute to user conversions.

Customizable KPIs and dashboards:

Adjust enables businesses to define and track custom key performance indicators (KPIs) that align with their specific goals. Customizable dashboards provide tailored insights and visualizations to different teams and stakeholders.

App scenarios:

App Scenarios in Adjust allow you to simulate and analyze the potential impact of changes or optimizations before implementing them. This tool aids in making informed decisions and assessing potential outcomes.

Unified analytics dashboard:

Adjust's unified analytics dashboard provides a single interface for tracking and analyzing data across multiple apps, platforms, and sources. This centralized view streamlines data analysis and reporting, enhancing efficiency for businesses with diverse app portfolios.
With its comprehensive suite of features, AppsFlyer empowers businesses to dissect user interactions, attribute app installations to their rightful sources, and optimize marketing strategies for sustainable growth.
Some unique tools and features specific to Mixpanel:
OneLink universal deep linking:

AppsFlyer's OneLink feature allows businesses to create a single deep link that intelligently directs users to the appropriate in-app content or app store based on their device, platform, and context. This streamlined user experience enhances engagement and conversion rates.

Protect360 fraud prevention suite:

AppsFlyer's Protect360 is a comprehensive fraud prevention suite that employs advanced machine learning algorithms to detect and prevent fraudulent activities such as fake installs, click fraud, and device manipulation. This proactive approach ensures accurate data and maximizes marketing investments.

Audiences and cohort analysis:

AppsFlyer's Audiences feature enables businesses to create and manage user segments based on a wide range of attributes and behaviors. Coupled with cohort analysis, this tool helps businesses tailor marketing strategies and optimize user experiences for different audience segments.

Cross-Device attribution:

AppsFlyer offers cross-device attribution, allowing businesses to track user interactions and conversions across multiple devices, such as smartphones, tablets, and desktops. This comprehensive view of user behavior provides a holistic understanding of the user journey.
Product analytics tools comparison
| | | | | | |
| --- | --- | --- | --- | --- | --- |
| | Focus | Event Tracking | Real-time Analytics | A/B testing | Deep Linking |
| Amplitude | Behavioral analysis | Yes | Limited | No | No |
| Quantum Metric | Real-time intelligence | Yes | Yes | No | Yes |
| Google Analytics | Comprehensive analytics | Yes | Yes | Limited | No |
| Mixpanel | User engagement | Yes | Yes | Yes | Yes |
| Adjust | Mobile attribution | Yes | Limited | Yes | Yes |
| AppsFlyer | Mobile attribution | Yes | Limited | Yes | Yes |
In conclusion
In the dynamic landscape of product development, having actionable insights is the key to making informed decisions that drive success. Enter the realm of product analytics tools where data-driven strategies reign supreme. Hopefully, Top 6 product analytics tools above will help your business grow more in the future.