In the rapidly evolving digital landscape, mobile applications have become an indispensable part of our daily lives. They have redefined how we communicate, work, and entertain ourselves. The process of creating an app involves meticulous planning, innovative design, and rigorous development. However, the journey doesn't end there. To expand your app's reach and gain traction, distributing it through major platforms like the App Store and Google Play is vital. This article serves as your ultimate guide, encompassing costs, requirements, benefits, steps, and review times involved in applying apps to the App Store and Google Play.
The Cost of Applying Apps to the Appstore and Google Play
Before embarking on the journey of submitting your app to the App Store and Google Play, it's crucial to understand the financial aspect. Both platforms have different fee structures for developers. Apple requires developers to pay an annual developer fee, which grants access to their robust ecosystem of users. On the other hand, Google Play charges a one-time registration fee, which allows developers to publish their apps on the Android platform. Considering these costs in your budgeting and planning is essential.
Requirements for Applying Apps to the App Store and Google Play
Appstore and Google Play have established strict guidelines and policies that developers must adhere to before submitting their apps. These requirements ensure that the apps are safe, user-friendly, and comply with legal standards. For instance, apps must be free from explicit content, hate speech, and malicious activities. Understanding and meeting these requirements is crucial to increase the chances of a successful app review and approval.
Applying Apps to Appstore
Benefits of Applying Apps to Appstore
The Appstore, as the primary app distribution platform for Apple devices, boasts an extensive and dedicated user base. By submitting your app to the Appstore, you gain access to millions of potential users worldwide. Apple's reputation for maintaining strict quality control ensures that users trust the apps available on their platform. This trust can significantly impact the success and credibility of your app.
Steps for Applying Apps to Appstore
Submitting your app to the App Store is an exciting step in making it available to millions of Apple users worldwide. However, the process requires careful preparation and attention to detail. Below are the nine essential steps to apply your app to the App Store successfully:
1. Create a Developer Account and Access App Store Connect
Before you can submit your app to the App Store, you need to have an Apple Developer account. Visit the Apple Developer website and sign up for an account. Once you have a developer account, you can access App Store Connect, Apple's platform for managing your apps and app submissions.
2. Create a New App and Fill in the Product Page
In-App Store Connect, click on "My Apps" and select "+ New App." Choose the appropriate platform for your app (iOS, macOS, watchOS, or tvOS). Fill in the required information, including the app name, primary language, and bundle identifier. Also, provide a privacy policy URL and choose the app's availability and pricing details.
3. Set the Roles, Certificates, Identifiers & Profiles
To ensure a smooth app submission process, you need to manage roles, certificates, identifiers, and profiles for your app. Assign the necessary roles to team members, create and manage certificates, and set up unique identifiers and provisioning profiles for your app.
4. Upload Your App Build
Prepare your app for submission by creating a valid and properly signed app build. Use Xcode to create an archive of your app, sign it with the appropriate distribution certificate, and generate an app store distribution IPA file. Upload this build to App Store Connect.
5. Test Your App
Before submitting your app for review, thoroughly test it on different devices and configurations to ensure its functionality, usability, and compatibility. Address any bugs or issues discovered during testing to provide a polished experience to users.
6. Fill in the Version Information
In-App Store Connect, navigate to the "App Information" section and fill in the version information for your app. Enter the app version number, build number, release notes, and any other relevant details about the update.
7. Choose the Release Date
Decide on the release date for your app. You can either release the app immediately after approval or schedule it for a specific date in the future. Consider your marketing and promotional strategies when choosing the release date.
8. Set Age Ratings
Determine the appropriate age rating for your app based on its content and target audience. The App Store uses age ratings to ensure that apps are suitable for different age groups.
9. Submit Your App for Review
Once you have completed all the necessary steps and ensured that your app complies with Apple's guidelines and policies, submit it for review. Apple's review team will examine your app to ensure it meets its standards for quality, functionality, and safety.
After the review process, you will receive feedback and, if approved, your app will be published on the App Store, making it accessible to millions of users worldwide.
By following these nine steps and adhering to Apple's guidelines, you can successfully apply your app to the App Store and embark on an exciting journey of reaching a vast and engaged user base.
Applying Apps to Google Play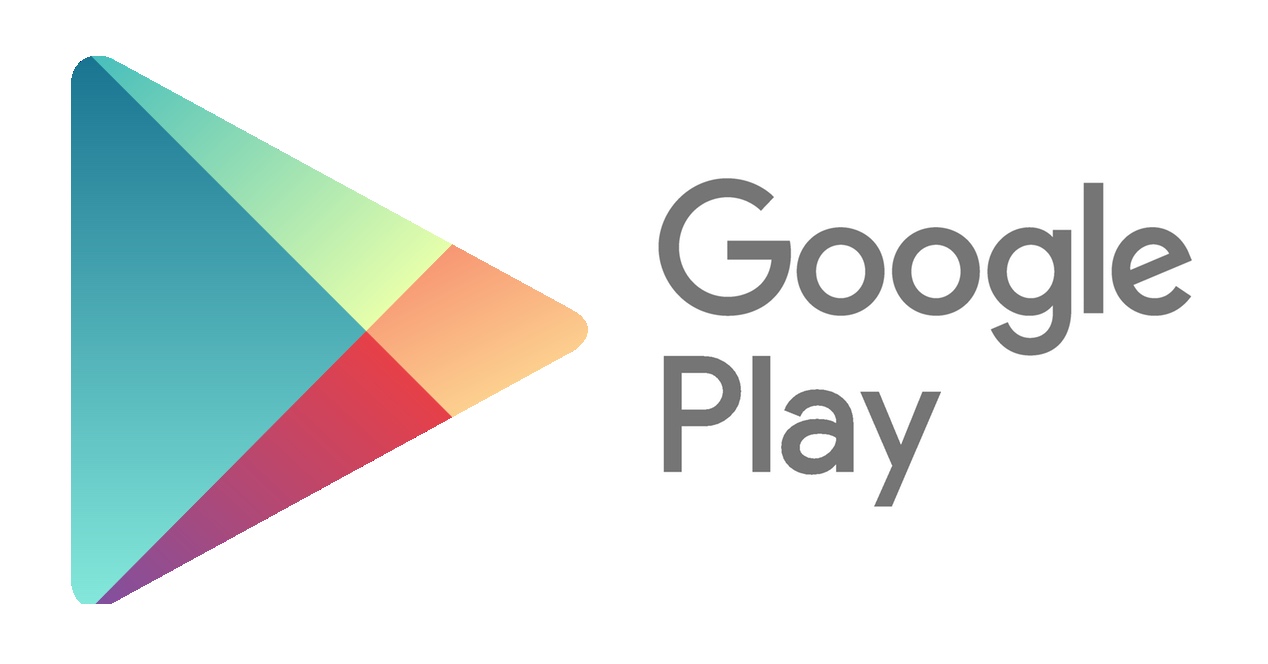 Benefits of Applying Apps to Google Play
As the primary app distribution platform for Android devices, Google Play offers a vast and diverse user base. With Android devices dominating the global market, publishing your app on Google Play allows you to reach a wide audience. Unlike the stringent guidelines of some other platforms, Google Play provides developers with greater flexibility in terms of app content and updates.
Steps for Applying Apps to Google Play
Publishing your app on Google Play opens the door to a vast and diverse user base of Android device owners. However, the process of submitting your app requires careful attention to detail and adherence to Google's guidelines. Here are the eight essential steps to successfully apply your app to Google Play:
1. Create Your Developer Account
Before you can publish your app on Google Play, you need to create a Google Developer account. Visit the Google Play Console website and sign up as a developer. This account will be the gateway to manage all your apps and submissions on Google Play.
2. Link Paid Apps to Google Wallet
If your app is a paid app or offers in-app purchases, you need to set up a Google Wallet merchant account and link it to your Google Developer account. This process enables you to receive payments for your app's sales and in-app purchases.
3. Create Your Google Play Store App
Once you have set up your developer account and linked it to Google Wallet, you can create your app's listing on the Google Play Store. Enter essential details such as the app name, description, and category.
4. Set Up Your Google Play Store Listing
To make your app discoverable on the Google Play Store, optimize its listing with relevant keywords and short descriptions. Use high-quality visuals like app screenshots and feature graphics to showcase your app's functionality and design.
5. Upload Your Android App Bundle
Prepare your app for submission by creating an Android App Bundle (AAB). An AAB includes all the necessary code and resources required to build your app for different device configurations. You can upload different versions of your app for different release tracks:
Production: The final release to submit a live version of your finalized app to your Google Play account.
Beta & Alpha Releases: These tracks include internal tests, closed tests, and open tests, allowing you to test your app before the final release and gather feedback from a select group of users.
6. Apply Your Content Rating
Google requires all apps on the Play Store to have a content rating that reflects the age-appropriateness of the app's content. You need to complete a content rating questionnaire that addresses various aspects of your app, including violence, nudity, and mature content.
7. Set App Pricing & Distribution
Determine your app's pricing model, whether it's a free app, paid app, or freemium with in-app purchases. Additionally, you can specify the countries or regions where your app will be available for download.
8. Publish Your App
After completing all the necessary steps and ensuring that your app complies with Google's policies, you are ready to submit your app for review and publish it on the Google Play Store. Google's review process aims to verify that your app meets the requirements and is free from any security issues or policy violations.
Upon approval, your app will be available for download on the Google Play Store, and Android users worldwide can start discovering and enjoying your app.
Remember that the work doesn't end with the app's publication. Continuously monitor your app's performance, gather user feedback, and provide regular updates to enhance its features and address any issues that may arise. By staying committed to delivering a high-quality app experience, you can build a loyal user base and achieve success on Google Play.
Review Time for Appstore and Google Play Applications
When Applying Apps to the App Store and Google Play, the review process duration can vary significantly. While certain apps may receive approval within days, others might face several weeks of evaluation. Factors such as app complexity and submission volume influence the timeframe. Throughout this period, patience is key, and responsiveness to feedback from the review team is crucial. Stay diligent during the review phase to ensure a smooth and successful app launch on these prominent platforms.
Conclusion
When it comes to "Applying Apps to the App Store and Google Play," the conclusion is clear: getting your app on these major platforms is crucial for maximizing its reach and potential success. However, achieving this requires careful preparation, strict adherence to guidelines, and a patient approach during the review process. By comprehending the costs, requirements, benefits, and necessary steps, you can navigate the application process with confidence and introduce your app to a vast global audience. Embrace the opportunity to expand your app's horizons and unlock its true potential on these influential app platforms.